THE HITCOCK BUILDING
The Hitchcock's Building was built in 1945 for Uncle Morris. In 1968 our dad, uncle, and family friend purchased the building from Uncle Morris.  Our building is a two story,  15,000 square foot building located in the heart of Spencer,  Tennessee.  It was  home to our family grocery store, hardware store, laundromat, restaurant, and gift store for decades. It has been vacant for several years  but now it's new chapter in life has begun! It is now home to 20+ retail shops, an indoor loft events venue, an outdoor patio venue, and a vintage overnight rental suite!
Address: 93 Spring Street  Spencer, TN 38585
OUTFITTERS & GENERAL STORE
Located in Fall Creek Falls state park the outfitters store & general store has something for all ages.  Young'uns will have a hard time choosing a favorite toy or stuffed animal to take home as a souvenir of their visit. If your in Tennessee you gotta wear a hat; especially if you camping or pool hair.  Locally crafted items are available to promote the artistic side of our community.  Clothing for all seasons will help remember your time on the Cumberland Plateau.  The General store has just about anything you might need for camping, hiking, snackin', or relaxing.  From health needs to hammocks or balls to beer… there is a good chance you will find it here.
Address: 2023 Village Camp Rd  
Pikeville, Tennessee

HIGHWAY 8 FURNITURE & TREASURES
Looking for something different to add to the home decor?  You will find a lot of different at this shopping oasis of eclectic items.  The contents of this retail establishment are constantly changing.  Basic furniture is turned into unique works of art right here at the shop.  There is jewelry, wall art, collectibles, and furniture for every room in the house.  From the Harley-boy to the pretty princess, if you need a unique gift, this is your place to shop.     Highway 8 Furniture & Treasures.
MENNONITE COMMUNITY
Van Buren County is fortunate to be the chosen home of a new Mennonite community.  Approximately 4,000 acres make up the homestead to this family-base group comprised of pioneers from Indiana, Ohio, Kentucky, and Pennsylvania.  Without delay, land has been cleared, homes built and businesses have been established.  Located on the south end of Old 111, this region welcomes visitors to experience a lifestyle without many modern amenities.  Shop at a variety of unique venues including bulk store, hardware, wood crafts, Furniture, clothing & quilts, Leather repair, small engine repair, bicycle shop, and feed store.
A 1,500 square foot Pro Shop fully stocked for all of your shooting needs.  Rifles, handguns, shotguns, targets, ammo.  Store hours:
Store Hours:  Monday & Tuesday – By appointment                                                Wednesday – Sunday 9am-5pm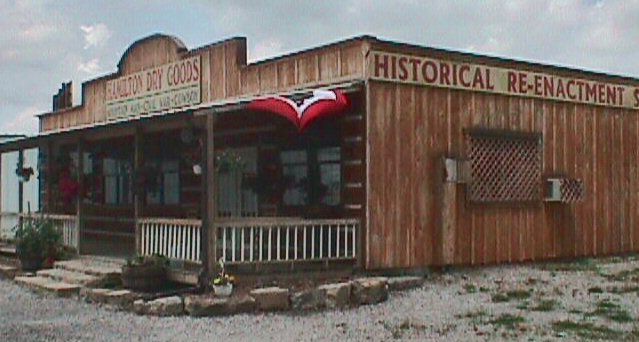 Hamilton Dry Goods is a step back into history from the time you pull into the parking lot.  The items available inside are for the real historian.  Period clothing is can be purchased from a variety of generations from as far back as the revolutionary war. The true-to-period clothing is not always the most comfortable, but it is on spot accurate. Browse the collection of swords, knifes, canteens, and other accessories to enhance a centuries old wardrobe.   [Hamilton Dry Goods]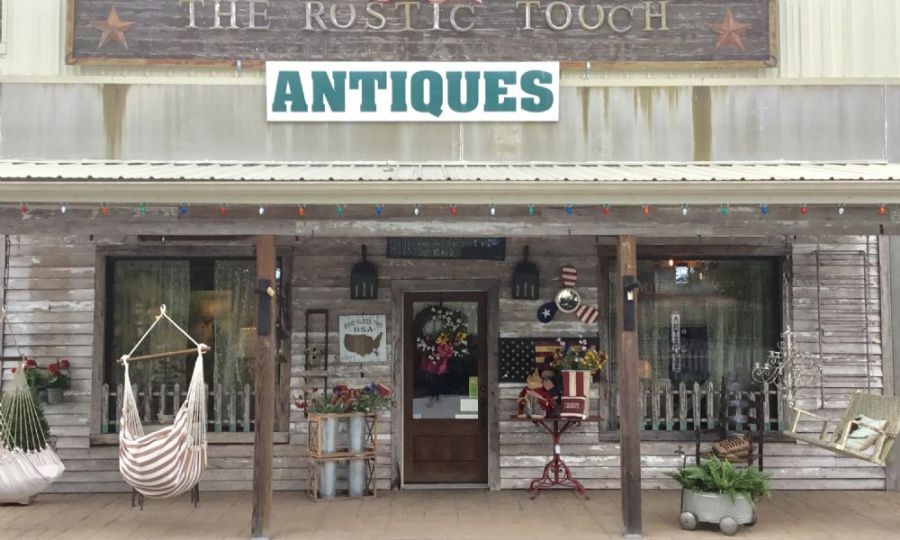 Two sisters have created this WONDERFUL shop in rural middle Tennessee – Darlene is the oldest – Freda is the smartest – according to them! Both of the sisters have always had a desire for the good "ole" things and could rarely find them in stores or shops. So they decided to go on the prowl, find the unique and authentic, and offer it for sale to other people with like minds.   [The Rustic Touch]
Our stores deliver everyday low prices on items including food, snacks, health and beauty aids, cleaning supplies, family apparel, housewares, seasonal items, paper products and much more from America's most trusted brands and products, along with Dollar General's high-quality private brands.                        www.dollargeneral.com
Address: 15516 State Route 111, Spencer, TN 38585    (931) 946-3400
At Save-A-Lot, we know hard discount grocery. We make grocery shopping on a budget possible by offering you savings up to 40%. We're proud to offer you fresh cut meat in-store every day, quality fresh fruit and vegetables, and exciting, exclusive brands at everyday low prices. You'll also find a variety of your favorite National Brands.
Address: 15391 State Route 111 Spencer, TN  38585   (931) 946-2469